About us
ZENIT VOYAGES a reliable partner for your trips to Romania ZENIT VOYAGES is a private tour operator in Bucharest, Romania.
The members of our staff are well trained and have an experience of 15-20 years in the tourist business. The company`s main operationis presently concentrated on the incoming activity especially from the Nordic Countries, as well as from Germany, Austria, France, Italy and USA. We are specialized in study tours, namely roundtrips throughout Romania that allow our visitors to see the most interesting and famous areas and tourist products of this country:
- the Painted Monasteries of Moldavia
- Transilvania
- The Danube Delta
- Maramures Region
- Vineyards and wine tastings
- Hunting
- Bucharest, the capital of Romania and an important cultural centre
- The Carpathian Mountainsand the possibilities they offer for active holidays
- Black Sea Coast Area
- Wellness and spas
- Cruises
We can provide our customers with either standard roundtrip itineraries or tailor made programmes. We can also supply the necessary flight tickets for the trips to Romania. Our programmes are attractive in both price and itineraries, offering a good relation price-quality. We take a special care to ensure the best possible services to our customers. Our team replies any request quickly and consciously We invite you to check our offers.
WELCOME TO ROMANIA !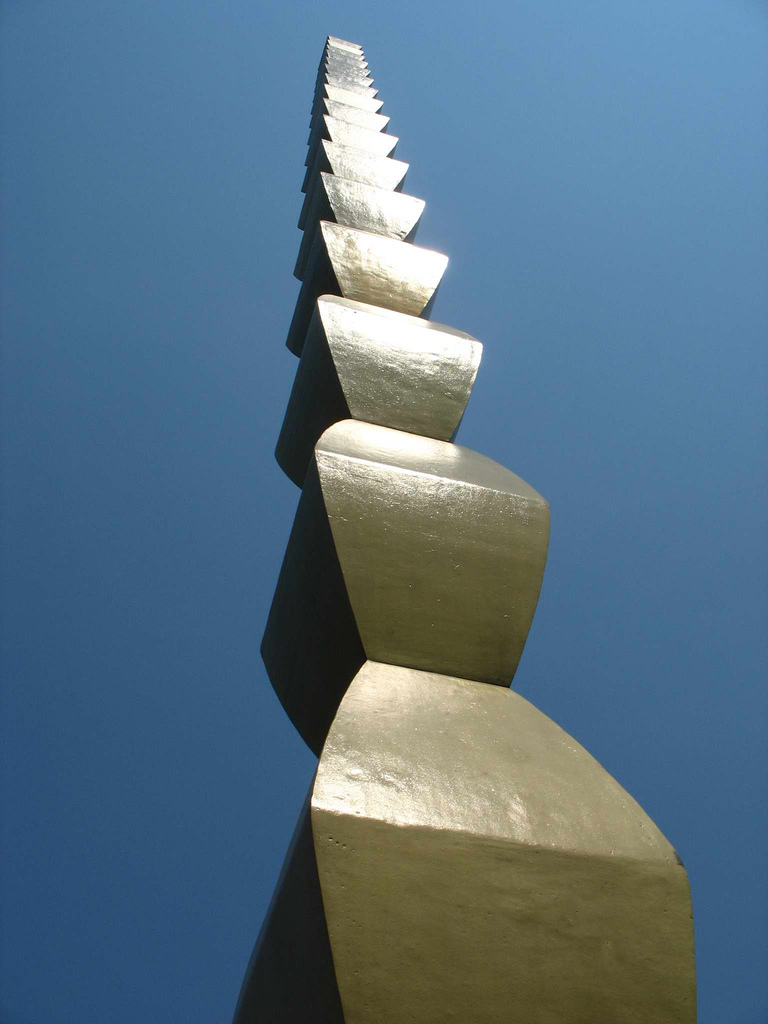 Programs
Combined Programme
- Adventure
- Canyoning
- Cave visiting
- Trekking
- Photo hunting
- Off road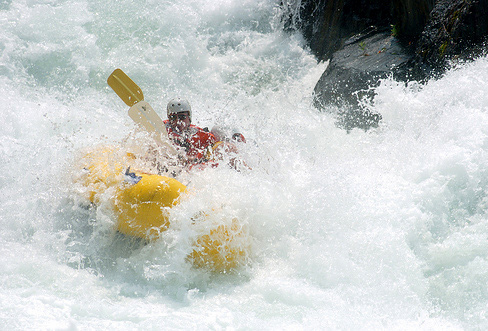 Day 1,
Flight to Romania, Arrival in Bucharest.
Direct departure for Olanesti via Pitesti-Ramnicu Valcea.
Accommodation in Olanesti area at a pension.
If time allows visits to the secluded convents Pahomie, Iezer, Patrunsa (hermitage Iezer, shelter Cheia).
If it is not possible to visit these places on the arrival day they will be visited in the following days.
Bucharest - Old City "Caru cu Bere" area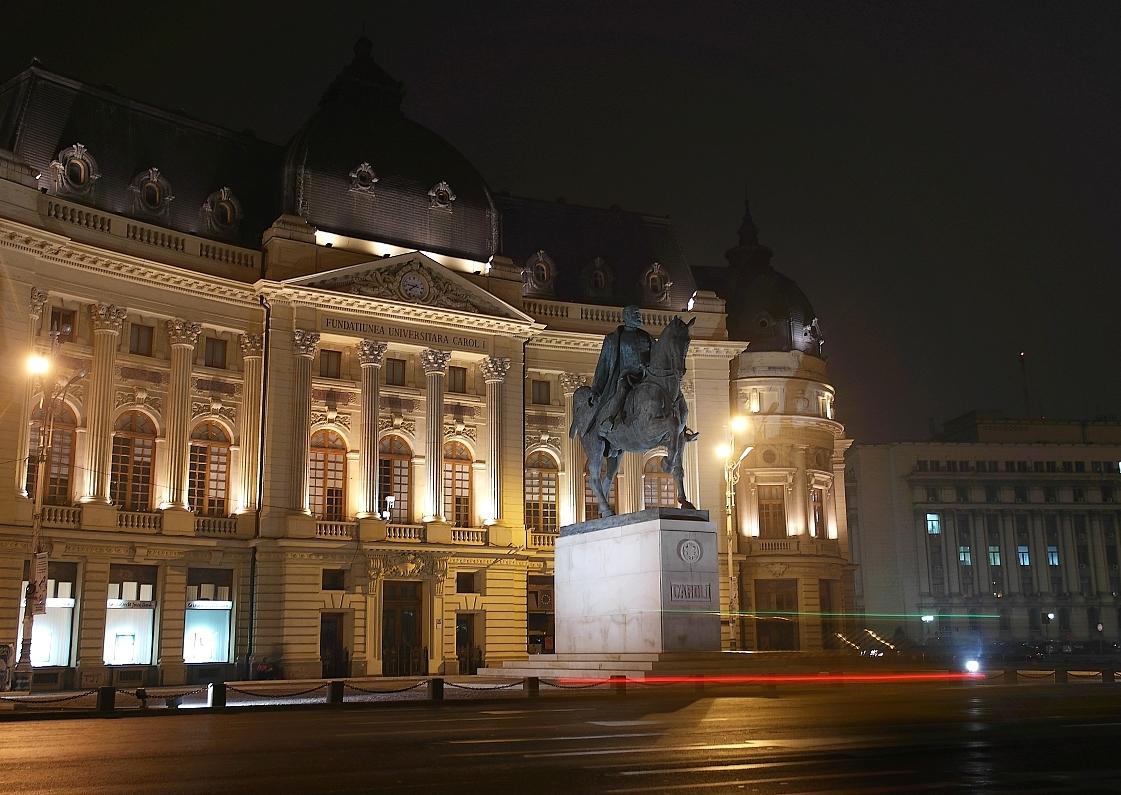 Buchares -"Carol I" Central University Library

Olanesti - Spring House
Day 2,
Olanesti-Cheia-Olanesti,
Canyoning Accommodation and half board at a pension in Olanesti area. Packed lunch.
This day is devoted to canyoning in the Cheia valley.
Drive to the superior part of Cheia valley and from there go down through the narrow passage around 6Km.
We reach the car at the end of the valley to continue the drive back to the accommodation place.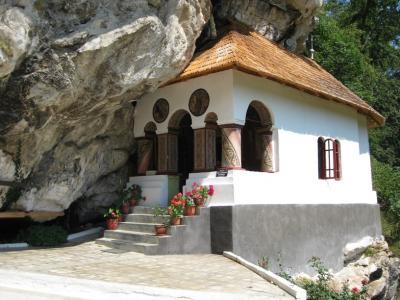 Olanesti - convent Pahomie

Bat Cave
Claia Stramba
Day 3,
Cave Visiting Accommodation and half board at a pension in Olanesti area.
Packed lunch. This day devoted to cave visiting.
The trip begins with a drive towards the area Claia Stramba; visit to three or four unarranged caves - Stogu, Lacul Verde, Pagodelor aso (some of them contain fossils of bear and other typical cave animals).
Optional descend in an aven?.
In the afternoon return by car to the pension.

Day 4,
Hiking Accommodation and half board at a pension in Olanesti area.
Packed lunch. Depart for area Claia Stramba - Santinela Cheii; training in hiking (itineraries 2nd to 5th degree).
Travellers have the chance to admire wonderful mountain landscapes.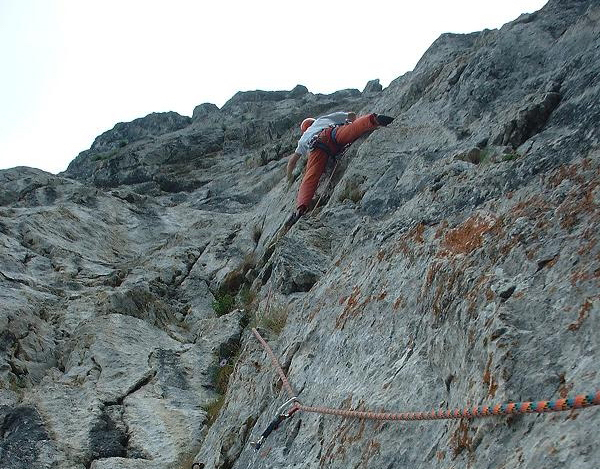 Santinela Cheii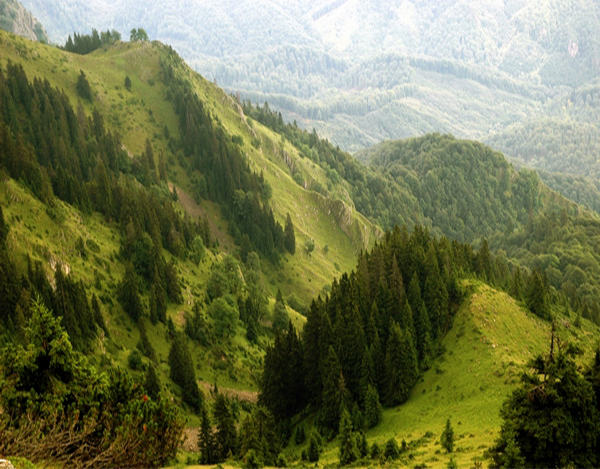 Stevioara valley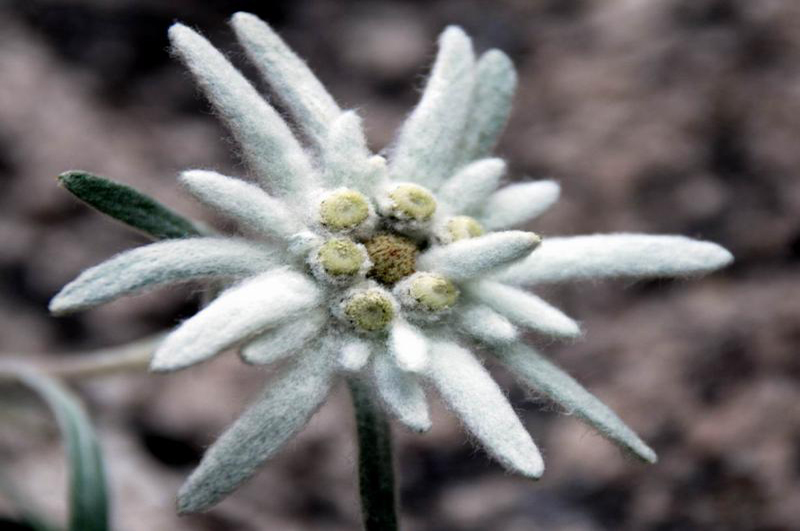 Floare de colt (Leontopodium alpinum)
Day 5 and 6,
Photo Hunting Accommodation and half board at a pension in Olanesti area.
Packed lunch. Trekking in the area Buila Vanturarita, offroad, photo hunting (bear, wolf, wild boar, eagle, deer, roe, doe, owls), flora picture taking.
These two days are unique experiences for animal and flora lovers.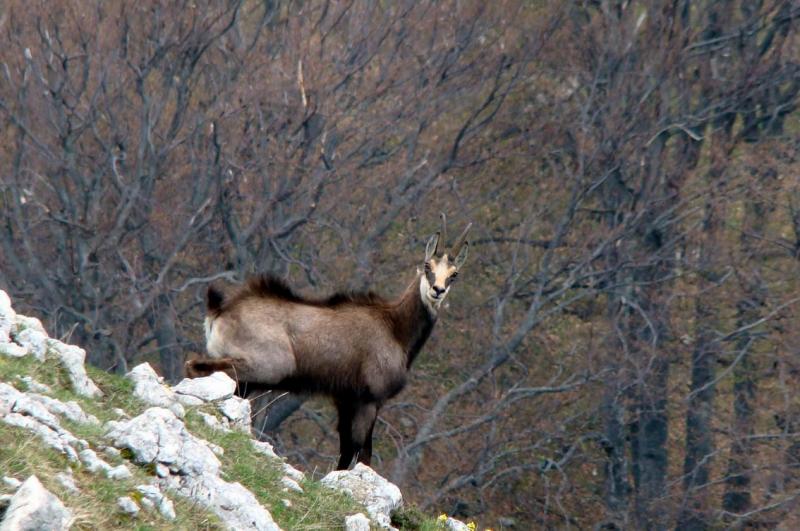 Capra neagra (Rupicapra rupicapra)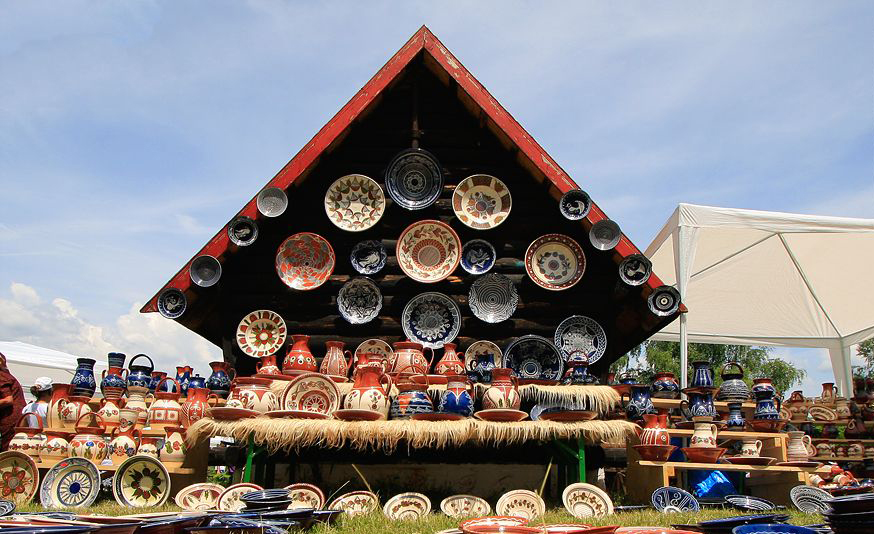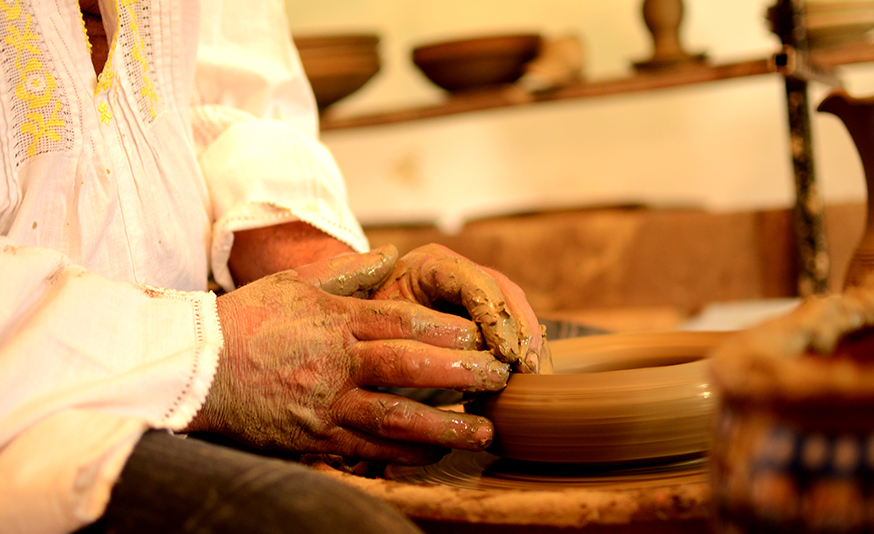 Day 7,
Olanesti-Bucharest Drive Olanesti-Bucuresti, via Horezu visit to the pottery workshops.
Afternoon arrival in Bucharest. Accommodation and dinner.

Day 8,
Flight Home Transfer to airport for flight back home.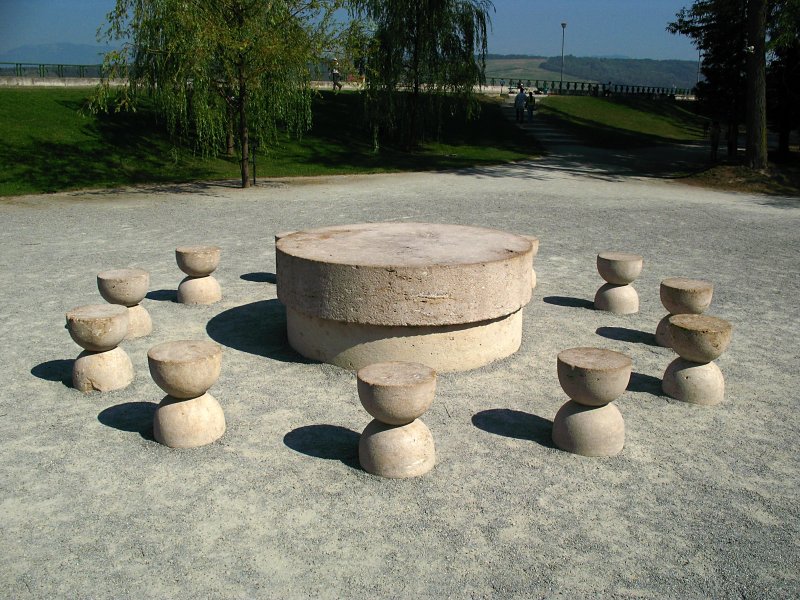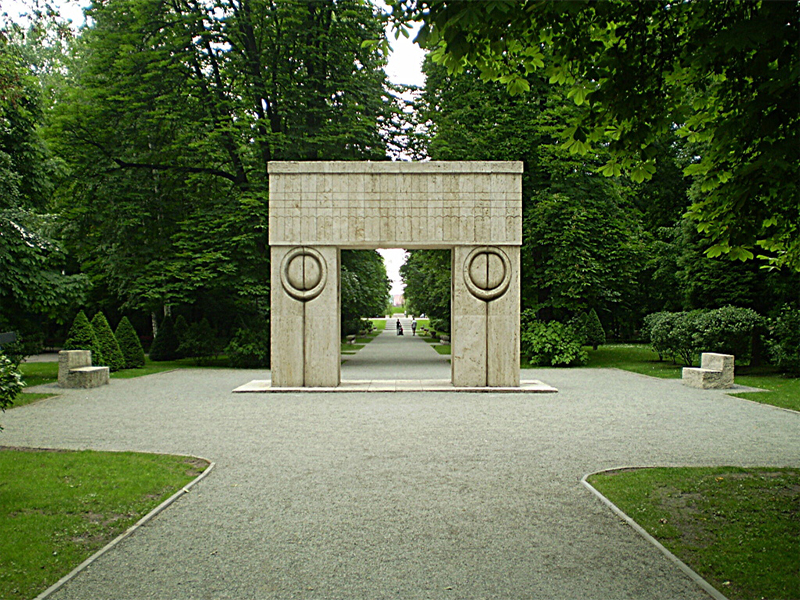 Activities
-Canyoing (1 day)
-Hiking (1 day)
-Cave visiting (1 day)
-Trekking, photo hunting, off road (2 days)
Please do not hesitate to contact us for any other programmes/itineraries in Romania
Price: EUR 535/person in twin bedded room,
SGL Supplement EUR 100/stay
This price is valid for a group of min 10 participants
Services:
- 7 nights accommodation and half board - transport as per itinerary
- all described activities
- guide assistance from arrival until departure